Video: Kawasaki Ninja vs ABT Audi RS6 on the Autobahn
The lack of speed limits on the German Autobahn gives people the opportunity to explore the limits of their vehicle, which can be seen in this video shot from a camera mounted on the front of a Kawasaki ZX-10R Ninja. The Japanese sports bike is racing against an Audi RS6 tuned by ABT on the Autobahn.
This video was shot on the Autobahn 8 between Augsburg and Munich in southern Germany. The distance of 50km between the two cities was covered in less than 15 minutes, giving an average speed of 215km/h. The digital speedometer regularly shows the bike hitting speeds of 299km/h. Impressive or insane? Feel free to share your thoughts in the comments below.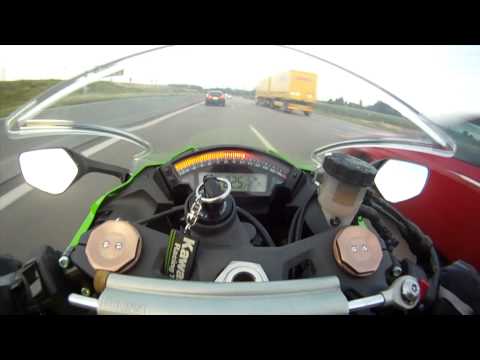 Comments